Welcome to
PINEWOOD FAMILY PRACTICE
the office of
DR. RICHARD WALSH
We provide General Family Medical Care, including Adult Medicine, Women's Healthcare, Pediatrics, and Geriatric Medicine.
Please see the ABOUT DR. WALSH page for more detailed information on the services we offer.
For the best route to our office on Google maps, please click the DIRECTIONS page.
If you are a new patient to our practice, you may want to speed up your first visit by downloading necessary paperwork on the NEW PATIENT FORMS page and filling it out ahead of time.
Dr. Richard P. Walsh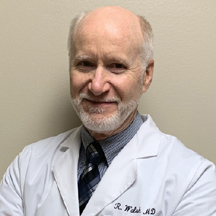 960 W Wooster St, Ste105
Bowling Green, OH 43402
PHONE: (419) 353-6262
OFFICE HOURS:
Monday
8:30 am - 7:00 pm
Tuesday
8:30 am - 5:00 pm
Wednesday & Thursday
8:30 am - 12:00 noon
Friday
8:00 am - 2:00 pm